For many weeks, I watched gossip girl , I found the drama and constant chaos to be very relaxing and entertaining, is that just me? Anyways, I finally finished it yesterday and the ending was soo unsatisfying and very unexpected . I have some things I want to get off my mind so here's my mini review of the ending.
Let's start with Dan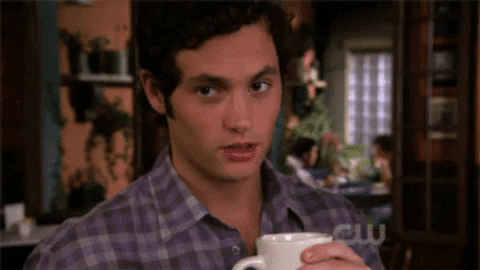 The series ends with everyone finding out that Dan is gossip girl.
Side Bar
I know this doesn't relate but I can't help but state that history has shown how men are the cause of most problems but find ways to blame women and make us at fault. Dan is a prime example. Gossip Girl , really?
Anyways, Dan being gossip girl was not a surprise to me because I already read the spoiler. The issue I had with the ending was everyone's reaction to the news especially with everything Dan did leading to this revelation. I would describe the feeling as anticipating the taste of a food. You save up for it, you've talked about it to everyone and you finally buy it. Although , the food tastes amazing there's just something missing. So you keep taking bites hoping something will kick in. You hope till the very end and then…your allergies kick in. Even I, cannot explain what I just typed.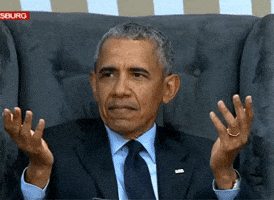 Also, these people did my girl , Vanessa, dirty especially Dan. Don't get me wrong Vanessa riled me up so bad. She was nosy and always telling everybody ,everybody elses business . But what Dan did to her, how he treated her all through this series was absolutely distasteful. They should have treated Dan the same way they treated Vanessa. Dan , my guy, was the ultimate pick me. We stan…NOT. The plot was about Dan being an outsider trying to belong. Dan IS an outsider and he became rich by stepping on them, which is not necessarily a bad thing. Although, Blair , Chuck , Serena and Nate were evil towards each other , it was for momentarily gains. Whereas , Dan literally became rich off of these people. In my opinion, Dan and Ivy deserve each other.
Serena
Serena was the most consistent character in this Series. She became so predictable that her scenes became boring to me. I think it was because when she would stir drama, people will repeatedly insult her with her behavioral pattern. After a while , I began to see it too and I just couldn't deal. Also she fell in love soo many times, that when you think she's better, she will pick the broken pieces of her heart off the floor and fall in love all over again. Like Damn! I commend her vulnerability though. Serena was loyal to a fault and was too a good of a friend to blair ,for the most part.
Blair
Blair was a bad bitch till the very end. An insecure and childish one. WE STAN. They say love is blind but Blair will see your bullshit and love you the way you are. Chuck a prime example. They had the most stable relationship and I think it's 80% because of Blair. Although , Blair's flair for drama was very entertaining , it was also over played as well. Overtime, Blair became a better friend to everyone and I commend her for that. I don't have a lot of bad things to say about Blair. This is because Blair was portrayed and acted exactly how she said she was. She didn't pretend to be nice , in fact she was soo mean. I guess I had low expectations of her and she rose above. One thing that irritated me, was her having minions till the very end. CHALDISH
Chuck
Chuck and Blair's Relationship? Hot. Chuck alone, was a Billionaire loser. In fact Chuck/Charles had 3 major wins in the series. First was with Blair, Second was when his father fake died. Third was when his father actually died. Throughout this series, if chuck wasn't trying to own a company, then he was trying to get his company back. If he wasn't trying to get Blair back, he was pushing her away. One minute him and his dad are good, the next minute he's seeking some form of revenge. He thought his uncle, Jack, was his dad. He thought Diana was his mother. He traded Blair for sex to get his company back from Jack , he said her never forced her but if we know anything about consent, manipulation is not it. Also, he looked and talked like he wanted to sneeze , which was somewhat funny.
I have more to say but I'm hungry for some bagels. Click here for my student approved, most filling Bagel meal.
Overall Rating: 3.5/5 -I would probably watch it again.
I would like to add that Nate is a snitch, can't keep his mouth closed so makes sense he owns a newspaper. Rufus, was a- You know what? I'm done. I'm done for real this time.
See you in my next post! – XOXO, Ebitimi Creates